Connect your team and customers
// About Partnership
Our Partnership with 3CX
EnigmaSoft is a reseller of 3CX's business VoIP software. This partnership allows EnigmaSoft to offer 3CX's VoIP software to its customers at a discounted price. EnigmaSoft is able to provide its customers with a complete VoIP solution that is easy to use and manage. 3CX's VoIP software is reliable and scalable, making it a perfect fit for EnigmaSoft's customers.
// About 3CX
3CX Offerings
3
C
X
is
easy
to
use
and
set
up
,
meaning
that
a
company
can
get
started
using
it
quickly
and
without
any
headaches
.
Video Conferencing
3CX is a powerful video conferencing solution that is easy to use and requires no hassle to set up. It comes with presentation and remote assistance tools and also support features such as document sharing, chat and polling.
Phone System
3CX lets you make and receive calls, message, and meet on-the-go. With 3CX, you can use your same office extension on your Android and iOS devices, and the web client is accessible from anywhere.
Live Chat
3CX offers a range of features that can help businesses convert visitors to leads and sales. By offering live chat on their website, businesses can provide a more personal level of customer service that can help to build trust and loyalty.
// why enigmasoft
Why choose EnigmaSoft as 3CX Reseller?
At EnigmaSoft Technologies, our goal is to orchestrate innovative and creative digital transformation for our clients. You are guaranteed to achieve your company's objectives and gain success with our assistance. We also ensure that our customer's business operates efficiently, keeping the cost of communication down and handling more difficult deployments in terms of time or cost.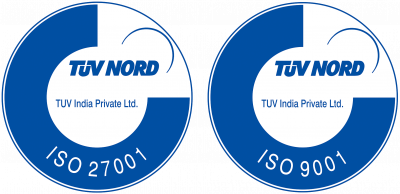 ISO 9001/27001 Certified
EnigmaSoft Technologies has acquired the ISO/IEC 27001 certification. This proves that we are a well-organized business with a structure that is stable, ready for growth, and helps protect the business and its people.
GDPR Compliant
We ensure that personal data is collected legally and under strict conditions, and that it is protected from misuse and exploitation through strict monitoring of data movement.
// contact us
Chat with us
Get in touch to see how we could become an extension to your team