Advisera ISO
Toolkits & Courses
Make standards & regulations easy to understand,
and simple to implement.
// About Partnership
Our Partnership with Advisera
We have partnered with industry leader Advisera, who, along with free online training courses, provides documentation toolkits in multiple ISO domains. With online training, you can expand your knowledge and become a compliance expert.  
// About Advisera
Advisera Offerings
Implement your own ISO standards and achieve certification with the help of Advisera's GUIDED DOCUMENTATION. Learn with ONLINE TOOLS and COURSES. Or, ask their EXPERTS for help whenever you need it.
Training
Whether you're a beginner or an experienced professional, Advisera's online courses offer free training about GDPR, ISO 27001, ISO 9001, ISO 13485, ISO 45001, ISO 14001 and Security awareness.
Certifications
Implement your own ISO Standards and achieve certification with the help of Advisera's guided documentation. Learn with online tools and courses; ask the experts for support whenever you need it.
Products
Choose from various Advisera products such as Documentation Toolkits, ISO 27001 Compliance Software and Compliance Books that will help you get your business ISO certified.
// why enigmasoft
Why choose EnigmaSoft as Advisera Reseller?
At EnigmaSoft Technologies, our goal is to orchestrate innovative and creative digital transformation for our clients. You are guaranteed to achieve your company's objectives and gain success with our assistance. We also believe in our customers' having an effortless trade with the complete learning management system to empower them to run high-quality training for their clients.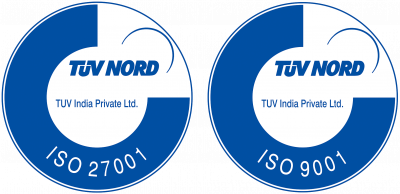 ISO 9001/27001 Certified
EnigmaSoft Technologies has acquired the ISO/IEC 27001 certification. This proves that we are a well-organized business with a structure that is stable, ready for growth, and helps protect the business and its people.
GDPR Compliant
We ensure that personal data is collected legally and under strict conditions, and that it is protected from misuse and exploitation through strict monitoring of data movement.
// contact us
Chat with us
Get in touch to see how we could become an extension to your team