The average global cost of a data breach is $3.9 million for SMEs.
Don't be the next SME to fall victim to a data breach.
Constantly Evolving Threats
Cyberattacks and cybercrimes include everything, from theft or embezzlement to data hacking or destruction, and are growing at an exponential rate.
Rising Regulatory Mandates
More national, state and city governments are issuing data privacy rules
Complete Security
We protect your computer systems and networks from information disclosure, theft, or damage to the hardware, software, or electronic data. We also prevent the disruption or misdirection of the services provided by you.
Continuous Compliance
We help you to meet all security regulations and also inform governance and compliance improvements.
// cyber security
Why do you need
Cyber Security Services?
Protection against Data Breaches
It protects your business from various breaches and ensures the safety of your company's confidential data and information.
It helps your business to comply with various regulatory requirements and needs governing the protection of data.
It secures your business from online threats such as hackers and thieves, helping to ensure the security of online transactions.
It also protects your network from hackers and other online threats. This will help to keep your data safe and secure.
// our service
We Offer a Wide Variety of Cyber Security Services
Cyber security is a critical piece of the modern business puzzle. Protect your data, systems and employees with our comprehensive suite of cyber security services.
Web Application Penetration Testing
Web Application Penetration Testing uses manual and automated testing techniques to identify any vulnerability, security flaws or threats in a web application. We identify problems in the software to reduce implementation risks and improve user satisfaction.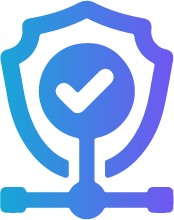 Network Penetration Testing
We identify exploitable vulnerabilities in networks, systems, hosts, and network devices by intentionally using various malicious techniques to evaluate the network security. We also send detailed report explaining the security weakness and vulnerabilities and its remediation.  
Mobile App Penetration Testing 
We test Applications based on usability, security and functionality. This increases the general efficiency of the application and reliability factor among the users as well. When it comes to Mobile App Security Testing, enterprises trust heavily on our technical competencies.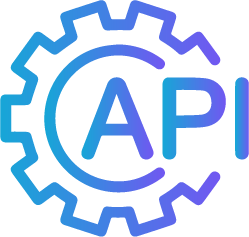 API Penetration Testing
API tests involve attempting to exploit identified issues and reporting them to strengthen the API to prevent unauthorized access or a data breach. Our vast array of API tests and tools can help you reap the benefits of a secure API implementation, be it REST or SOAP.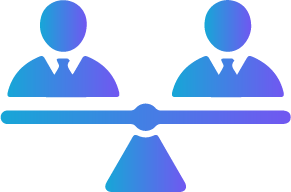 Social Engineering 
Social Engineering Pen Testing is designed to test employees' adherence to the security policies. Our Social Engineering Services allow you to accurately assess the ability of your systems to detect and respond to email phishing attacks. Gain precise insight into the potential risks through ethical hacking assessments created for your organisation.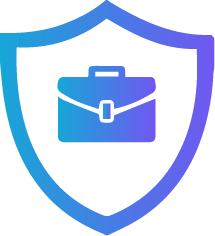 Security Awareness Training
Security Awareness Trainings are designed to help users and employees understand the role they play in helping to combat information security breaches. It helps employees understand proper cyber hygiene and the security risks associated with their actions and to identify cyber-attacks they may encounter.
// why enigmasoft
Why Outsource EnigmaSoft for Cyber Security Services?
We provide better insights into existing and emerging threats. We even focus on how to detect these threats and how to defend against them. We provide stable services and continuity of operations, and our specialized and certified staff ensure that there is no stone left unturned.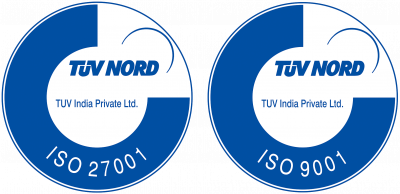 ISO 9001/27001 Certified
Enigmasoft Technologies has acquired the ISO/IEC 27001 certification. This proves that we are a well-organized business with a structure that is stable, ready for growth, and helps protect the business and its people.
GDPR Compliant
We ensure that personal data is collected legally and under strict conditions, and that it is protected from misuse and exploitation through strict monitoring of data movement.
// contact us
Chat with us
Get in touch to see how we could become an extension to your team.