CRM that's both powerful and easy to use. Create
delightful customer experiences. Have a delightful
time doing it.
// About Partnership
Our Partnership with Hubspot
EnigmaSoft is excited to announce its partnership with HubSpot, leading inbound marketing and sales platform. This partnership will help EnigmaSoft better serve its customers by providing them with the tools they need to succeed with inbound marketing and sales.
// About Hubspot
Hubspot Offerings
Hub
Spot
offers
a
comprehensive
platform
of
marketing
,
sales
,
customer
service
,
and
CR
M
software
 plus
the
methodology
,
resources
,
and
support
to
help
businesses
grow
better
.
Get
started
with
free
tools
,
then
upgrade
as
you
grow
.
Maketing Hub
HubSpot Marketing Hub includes tools for managing Website Content, Social Media, Email Marketing, and Search Engine Optimization (SEO). It also offers reporting and analytics to help businesses track their progress and measure results.
Sales Hub
HubSpot Sales Hub Service is a powerful sales acceleration platform that helps sales teams close more deals, faster. It includes everything you need to manage your sales process, from Lead capture and contact management to pipeline management and deal closing.
Service Hub
Service Hub has all the features that businesses need to provide great customer service, including a shared knowledge base, a ticketing system, and a robust reporting system. Service Hub also integrates with HubSpot Sales and Marketing Hubs, so businesses can provide a seamless customer experience.
CMS Hub
Hubspot CMS Hub Service is a cloud-based content management system (CMS) that enables businesses to easily create and manage their website content. It offers a drag-and-drop interface for creating and editing web pages, as well as a powerful set of tools for managing website content.
Operations Hub
Hubspot Operations Hub helps businesses automate their workflows and improve their operations. It includes a variety of features, such as pre-built workflows, and integration with other Hubspot products. Hubspot Operations Hub is designed to help businesses save time and improve their efficiency.
// why enigmasoft
Why choose EnigmaSoft as Hubspot Reseller?
At EnigmaSoft Technologies, our goal is to orchestrate innovative and creative digital transformation for our clients. You are guaranteed to achieve your company's objectives and gain success with our assistance. We also believe in our customers' having an effortless trade with software companies like HubSpot so that our customers can increase leads, accelerate sales, or simplify operational processes.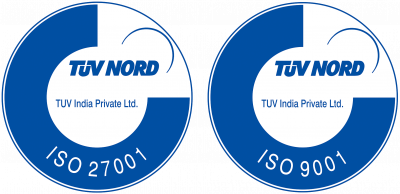 ISO 9001/27001 Certified
EnigmaSoft Technologies has acquired the ISO/IEC 27001 certification. This proves that we are a well-organized business with a structure that is stable, ready for growth, and helps protect the business and its people.
GDPR Compliant
We ensure that personal data is collected legally and under strict conditions, and that it is protected from misuse and exploitation through strict monitoring of data movement.
// contact us
Chat with us
Get in touch to see how we could become an extension to your team